Material Handling Wheels-Global Leader
For over 70 years, Stellana has designed and manufactured material handling wheels for nearly every industry. Our key industries include forklifts, conveyors, AGVs, drive units, heavy equipment, and casters. Stellana is the only manufacturer of material handling wheels with a global presence and the ability to make wheels and tires of polyurethane, rubber, and nylon.
In the forklift industry, we are the global leader in providing drive tires, load wheels or rollers, and casters to OEMs and aftermarkets. Our product portfolio covers all brands, sizes, and configurations of use. Whether it's a reach truck, hand pallet truck, stacker, counterbalance or man-up order picker Stellana will have a wheel for your needs.
Selecting Material Handling Wheels
Our wheel experts can walk you through the selection process. Overall use, speed, load, service life, safety requirements, noise, starting, stopping, turning and wheel size requirements are all taken into consideration. The environment can also be a major factor.  Indoor or outdoor settings, surface conditions, wet or dry settings, temperature, and conductivity requirements all affect the final material handling wheel selection.
Tradeoffs also should be considered. For example, very high load requirements require harder wheels, but harder wheels typically produce more noise. Conversely, softer wheels generally offer better traction, but a softer wheel could limit overall load carrying capacity.
Our wheel designs meet or exceed our customer requirements and OEM specifications. Our global footprint positions us to produce high-quality advanced solutions for critical use applications and to provide the highest level of customer and engineering support to our customers.
Learn more about how our material experts can help you to improve the performance of your equipment, saving you time and money.
Learn more about how our material experts can help you to improve the sustainability and longevity of your applications.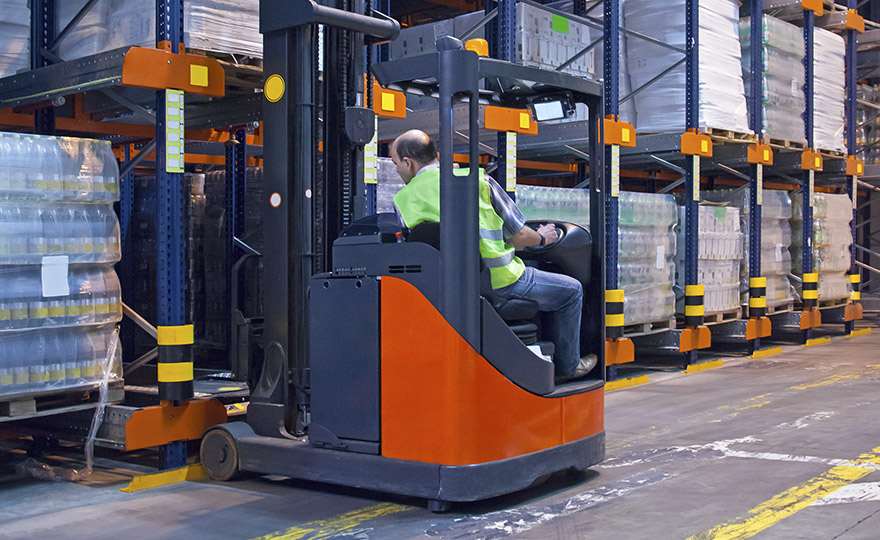 We are the leading partner of the industrial forklift industry as we supply drive tires, rollers and load wheels to the top manufacturers of industrial lift trucks worldwide.
We understand no two fleets handle the same jobs, and our products reflect that. We work closely with you to find the right compounds for the job.
Our in-house engineering and R&D capabilities enable us to formulate compounds precisely to the exact demands of specific tire applications. Whether you are looking for high load capabilities, cut and tear resistance, traction, or anything in between, we have the wheels for the job.
Many of the pallet jacks throughout the material handling industry use Stellana's high-quality thermoplastic wheels. Our high-stability, lightweight wheels are widely used for their competitive price and performance benefits.
These wheel systems are available in all nylon constructions and other mixed material structures. The engineered profile of the all nylon option ensures zero debonding and eliminates the worry of rust when compared to metal constructions.
Looking for a different tread material? We also offer options that include a polyurethane tread bonded to the nylon center. This wheel offers similar benefits to the nylon construction but offers increased traction, less noise, and better floor protection. Available in a wide range of hardnesses, this wheel maintains good elasticity and abrasion resistance.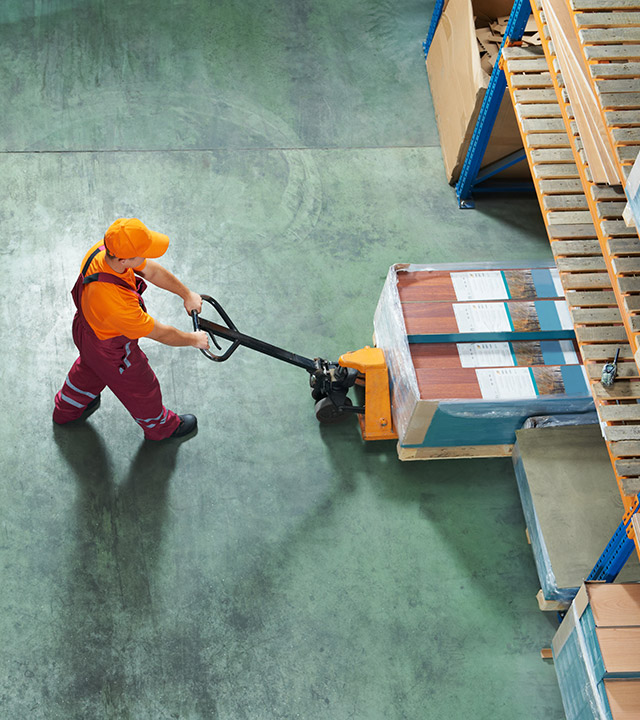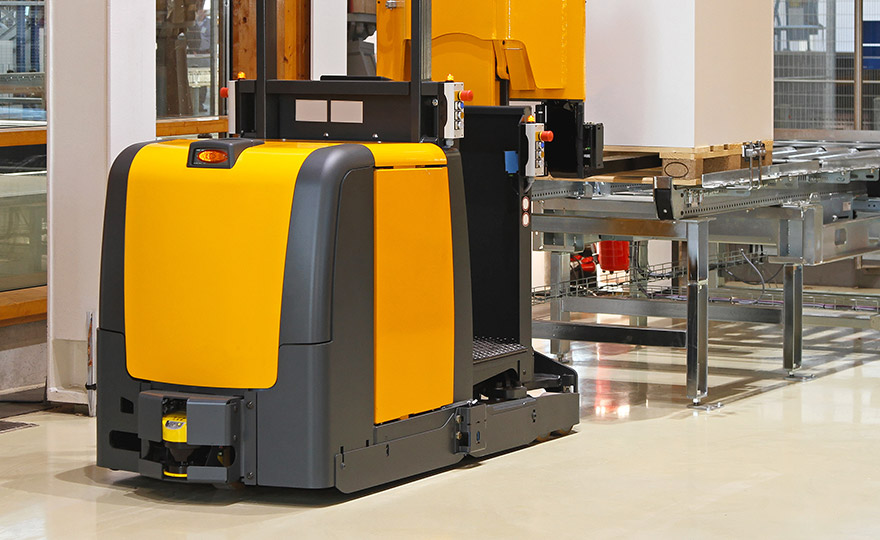 Used to move inventory, assist in picking, sort products, and more these vehicles can't afford any preventable downtime. We engineer and manufacture our AGV wheels to the strictest specifications so that your AMRs and AGVs can run without interruption.
These non-marking wheels excel under continual usage and reduce floor wear of frequently traveled paths when compared to other materials. Our wheels utilize zero TIR technology, meaning they are machined to a nearly perfect OD and cylindricity.
Our zero TIR technology has a direct effect on the machine's localization. While it may be hard to believe, the slightest irregularities in the wheel's profile can impact the vehicle's locational accuracy. We work to keep your fleets up and running by minimizing localization error and the need for configuration.
ASRS (Automated Storage and Retrieval Systems)
Stellanas polyurethane wheels offer an optimal blend of performance characteristics that are crucial to ASRS equipment. Monitoring strict controls throughout all aspects of the production, we consistently provide exceptional performance for a wide range of systems.
Designed to run over the racking systems with ease, we engineer our polyurethane wheels to exhibit exceptional chunk and tear resistance – holding up to the joints and other points of stress. We also utilize advanced Zero TIR (total indicator run out) Technology to achieve a nearly perfect roundness that is unique to our products
Our wheels are compatible with combinations of equipment that store and retrieve items with precision, accuracy and speed. In addition, our wheels excel under a variety of demanding conditions including extreme heights and weights.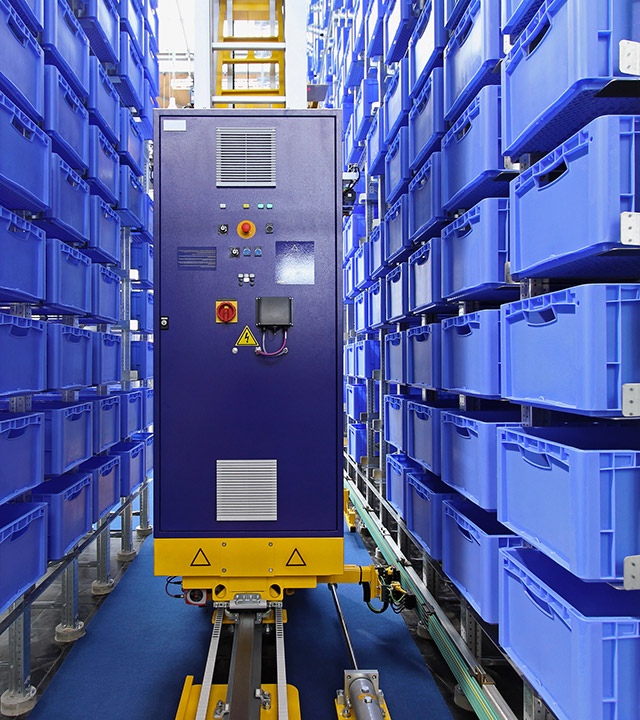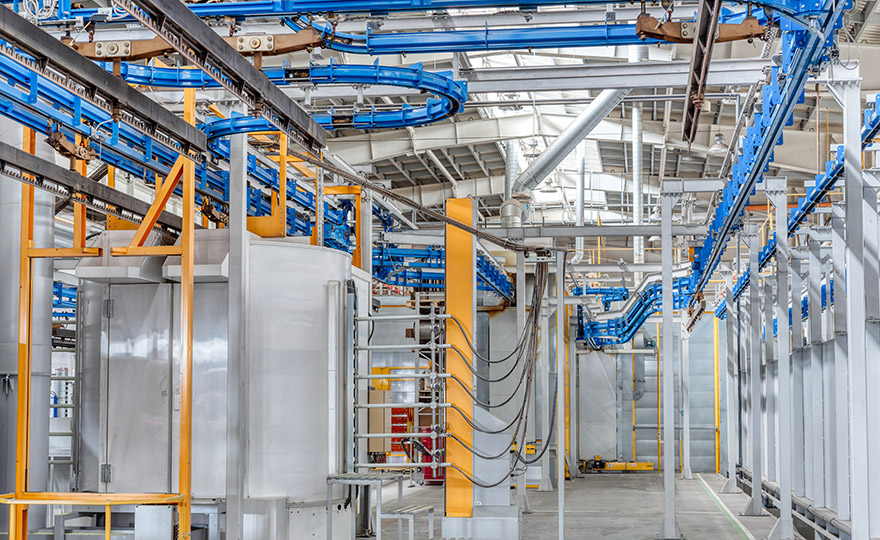 Our polyurethane wheels are used within a variety of conveyor systems that include:
Overhead conveyors
Automotive conveyor systems
Seaport handling equipment
Baggage conveyor systems
Our wheel design can help you reduce downtime and repair costs. A nearly perfect wheel profile eliminates unwanted wobbling on the tracks. In addition, our formulations nearly eliminate torn or chipped wheels. Stellanas polyurethane wheels pass joints and other stress points on the track with ease because of their excellent cut and tear resistance.
Stellana is a partner to many drive unit manufacturers globally. Our polyurethane wheels can be designed to fit directly into an existing mounting configuration, or to be pressed onto a manufactured hub.
Contributing to the greater system, our polyurethane tires offer extreme durability and power. Available in multiple sizes and materials, we can meet the needs of your exact requirements. Our engineers design tires to meet your exact performance requirements for a long-lasting solution that delivers a service life our competitors can't match.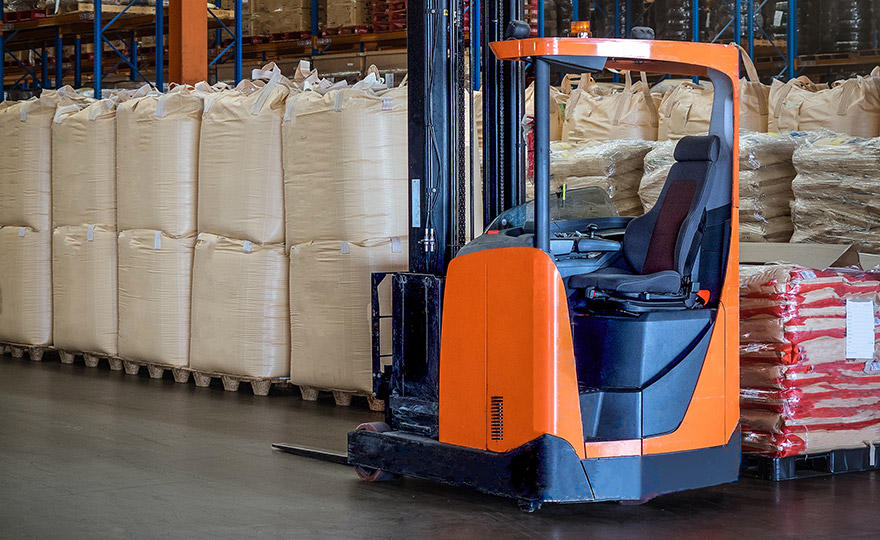 Stellana Global Wheels and Tires Experts
Director Sales and Marketing - Europe
patrik.jonsson@stellana.com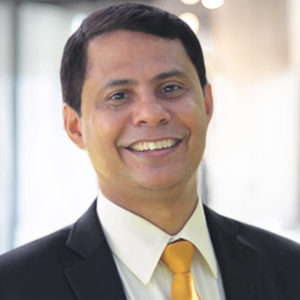 Director Sales and Marketing - Americas
irshan.jayah@stellana.com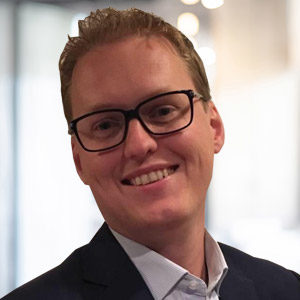 Director Global Sales and Marketing
erik.unnersjo@stellana.com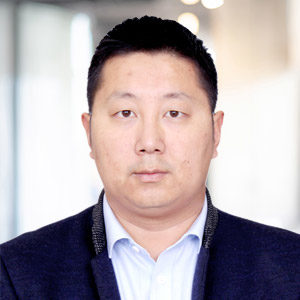 Director Sales and Marketing - Asia Pacific
The latest from our Group
Contact our global experts
To learn more about how we can make a material difference in your business, contact our skilled staff representatives for more detailed information.