Stellana is a leading manufacturer of polyurethane wheels and tires, rubber tires and caster wheels, and thermoplastic wheels. With a global footprint of local production sites, we offer a comprehensive product range to meet your most demanding mobility needs.
We are known for our quality, making us the supplier of choice in several high cost of failure applications. The top OEMs trust our wheels throughout many industries for their long life and reliability.
Global Company-Global Solutions
Our customers drive us to deliver world class polyurethane wheel and rubber tire solutions engineered to the most demanding specifications. That is what we do – provide cutting edge wheel technology on a global scale. We are the only manufacturer of polyurethane wheels and tires, rubber tires and caster wheels and thermoplastic wheels with a global footprint. Our production sites are located in Sweden, United States, Sri Lanka and China, with a distribution facility in Germany. Our dedicated teams provide expert wheel solutions worldwide.
Are you looking for a customized solution?
We have the engineering and design capabilities to help. Our polyurethane wheels are available in a variety of profiles and materials. Designed to strict specifications, we are trusted to provide a consistent and predictable outcome, no matter the end-use.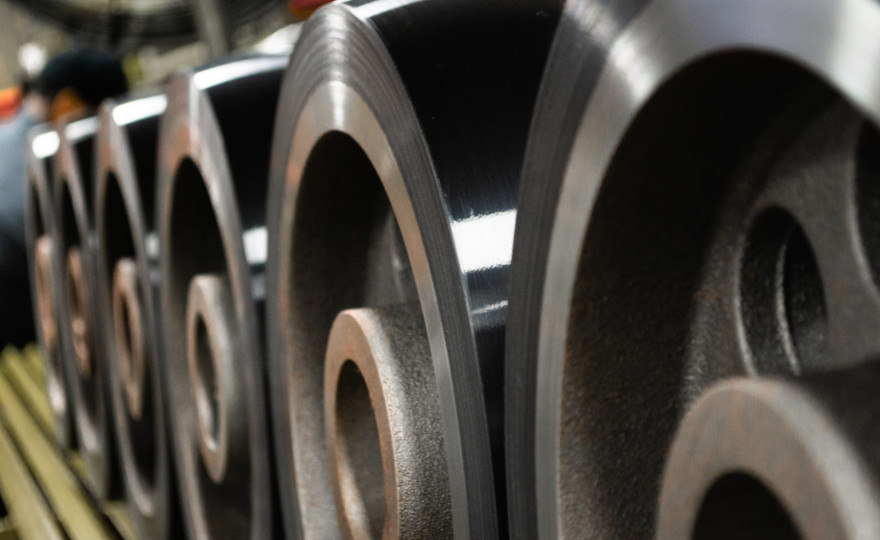 Strategically located across the globe, we supply our customers with advanced polymer solutions for their critical applications.
Regardless of our growth, we keep a strong focus on upholding the high level of quality that is associated with Stellana.
The latest from our Group
Thinking sustainably doesn't just mean taking care of our natural resources – it also means taking care of people. Our R&D experts work tirelessly to ensure that every compound we develop meets the requirements of their intended application and our socio-environmental commitments.
Access the latest press releases and reports from HEXPOL Group
Contact our global experts
To learn more about how we can make a material difference in your business, contact our skilled staff representatives for more detailed information.