Its showtime for Stellana!
In early March, we will be exhibiting at the MODEX show in Atlanta, Georgia (March 9-12) and LogiMAT in Stuttgart, Germany (March 10-12). MODEX and LogiMAT are two of the largest material handling and intralogistics shows across the globe.
These shows revolve around the topics of enhancing efficiencies, cutting costs, and improving the technologies used throughout our supply chains. Whether you've attended in the past or not, it's not too late to take advantage of the unique opportunity to connect with thousands of your industry peers under one roof!
Why should you attend MODEX?
MODEX is 2020's largest global material handling show in North America. This four-day convention brings together 950+ exhibitors under one roof to connect, learn, and meet face to face. If you work with members of the material handling industry, MODEX provides a great opportunity to gain new leads, network with existing contacts, and expose yourself to the latest technologies and trends. Beyond that, there are over 150 educational seminars take place throughout the show.
Why should you attend LogiMAT?
LogiMAT is the largest annual intralogistics fair located, conveniently located in the heart of Europe. This three-day event revolves around material flow and process improvement within every sector of the supply chain. Similar to MODEX, the fair provides a bustling environment filled with face-to-face interaction with existing customers, potential leads, and industry experts. 
Why do we attend MODEX and LogiMAT?
While we serve several industries, we see ourselves as a partner of the industrial forklift industry as we supply drive wheels, load and support wheels, and rollers to the top manufacturers of industrial forklift trucks worldwide. We are best known for our role in the material handling industry, but there are numerous wheel applications within the manufacturing and supply chain industries that complete our portfolio. These include:
Material Handling – Forklifts, Pallet Jacks, AGVs, Industrial Robots, and ASRS Solutions
General Industrial – Conveyor Systems and Production Systems
Caster Applications – Industrial, Institutional, Carts, Heavy Duty
Come see us and learn how we can accelerate your business!
We try to make doing business with Stellana as simple as possible. With manufacturing locations in Sweden, the United States, China, and Sri Lanka and a global distribution center in Germany, we are strategically positioned to efficiently serve our customers throughout the globe.
We pride ourselves on our material expertise as we supply polyurethane, rubber, and TPU wheels to many of the world's top material handling OEs and aftermarket dealers. We prioritize innovation as we find it to be a key component to fueling our growth. For that reason, every location is equipped with a dedicated engineering department responsible for R&D, design and more. Our solution-oriented products are engineered to increase equipment uptime and efficiency.
At MODEX we will be located at booth #2208 in the Manufacturing & Assembly Solutions section.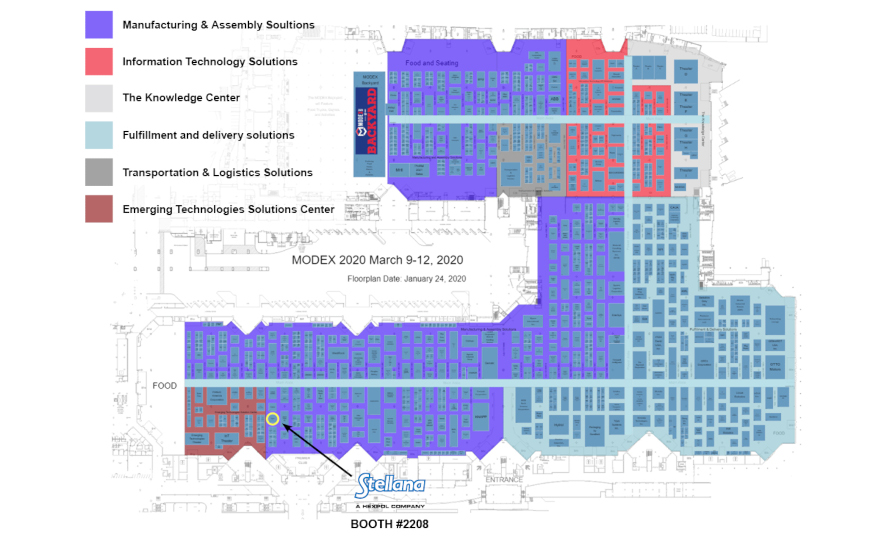 At LogiMAT we will be located at Hall 10 | Stand G45.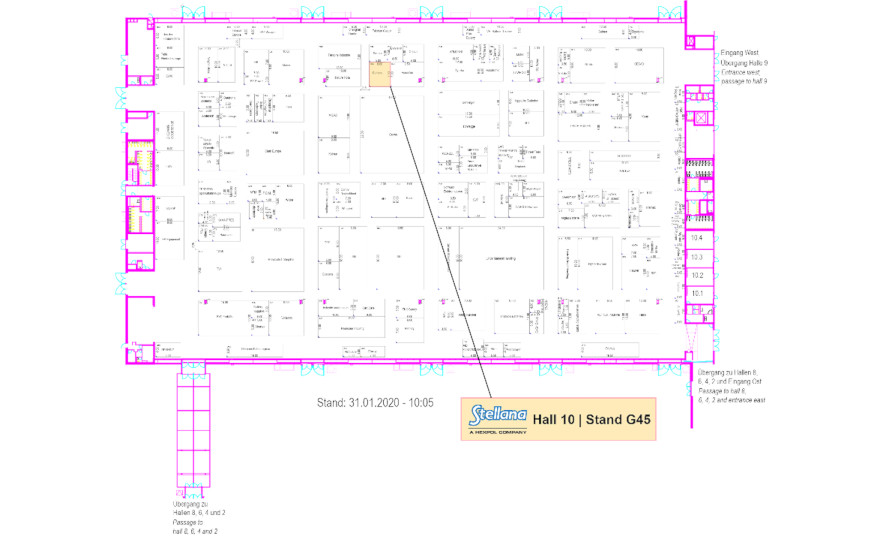 MODEX Show Hours
Monday, March 9: 10:00 AM – 5:00 PM
Tuesday, March 10, 10:00 AM – 5:00 PM
Wednesday, March 11: 10:00 AM – 5:00 PM
Thursday, March 12: 10:00 AM – 3:00 PM
LogiMAT Show Hours
Tuesday, March 10, 9:00 AM – 5:00 PM
Wednesday, March 11: 9:00 AM – 5:00 PM
Thursday, March 12: 9:00 AM – 5:00 PM
We wish you a successful show and look forward to seeing you there! If you are planning to attend, reach out to your sales manager to set up a meeting.
Stellana is the leading global manufacturer of polyurethane, rubber, thermoplastic, and TPU wheels. With more than 60 years of industry experience, we are the material handling industry's largest global supplier of polymer wheels. Strategically located in Sweden, Germany, the United States, China, and Sri Lanka, we offer a comprehensive range of wheels and tires.