HEXPOL Appoints New Controller of HEXPOL Engineered Products
Jim Stevens has been promoted to Controller of HEXPOL Engineered Products as of October 25, 2019. This change will support strategic growth in the Engineered Products division and further diversify Jim's involvement across the business segment.
In his new role, Jim will use data analysis to provide business insights that will grow the Engineered Products division.
Jim has extensive experience in accounting, management, and finance. Jim began his employment at Stellana in 2012 as an Accountant where he was further promoted to Controller at Stellana US and then Director of Finance and IT. In addition to his new responsibilities, Jim will retain his current role and duties. Jim holds a master's degree in Business Administration from the University of Wisconsin – Parkside and an undergraduate degree in Accounting from Carthage College.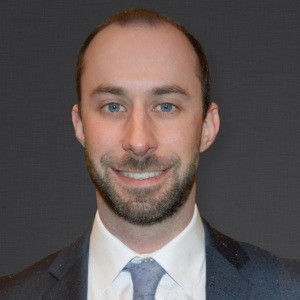 HEXPOL is a world-leading polymers group with strong global market positions in advanced polymer compounds (Compounding), gaskets for plate heat exchangers (Gasket), and plastic and rubber materials for truck and castor wheel applications (Wheels). Customers are primarily system suppliers to the global automotive and engineering industry, the construction sector, the transportation, the energy, oil, and gas sector, the consumer sector, the cable and wire industry, medical equipment manufacturers and manufacturers of plate heat exchangers and forklifts. The Group is organized in two business areas, HEXPOL Compounding and HEXPOL Engineered Products. The HEXPOL Group's sales in 2018 amounted to 13,770 MSEK. The HEXPOL Group has approximately 4,600 employees in fourteen countries. Further information is available at www.hexpol.com.
Stellana is the leading global manufacturer of polyurethane, rubber, thermoplastic and TPU wheels. With more than 60 years of industry experience, we are the material handling industry's largest global supplier of polymer wheels. Strategically located in Sweden, Germany, the United States, China, and Sri Lanka, we offer a comprehensive range of wheels and tires.